Welcome to Supply Chain September, a month-long initiative dedicated to increasing awareness of the Idaho Manufacturers CONNECT directory (connect.idmfg.org). This powerful tool has been created to unite Idaho's supply chain, and our mission throughout Supply Chain September is to enhance the CONNECT database by encouraging the completion of a comprehensive CONNECT Company Profile for all Idaho manufacturers and suppliers.
By contributing to a more robust CONNECT dataset, you'll help Idaho manufacturers eliminate the pitfalls of SUPPLY CHAIN SAG & LAG by optimizing their supply chain operations. Reaping the benefits of a shorter, local supply chain can offer several advantages for manufacturers.
Reduced Lead Times
Faster Response to Market Changes
Lower Transportation Costs
Lower Inventory Carrying Costs
Enhanced Quality Control
Improved Communication
Reduced Risk of Disruptions
Support for IDAHO Economy
Environmental Benefits
More Customization and Innovation
Better Supplier Relationships
Simplified Regulatory Compliance
Less Risk Management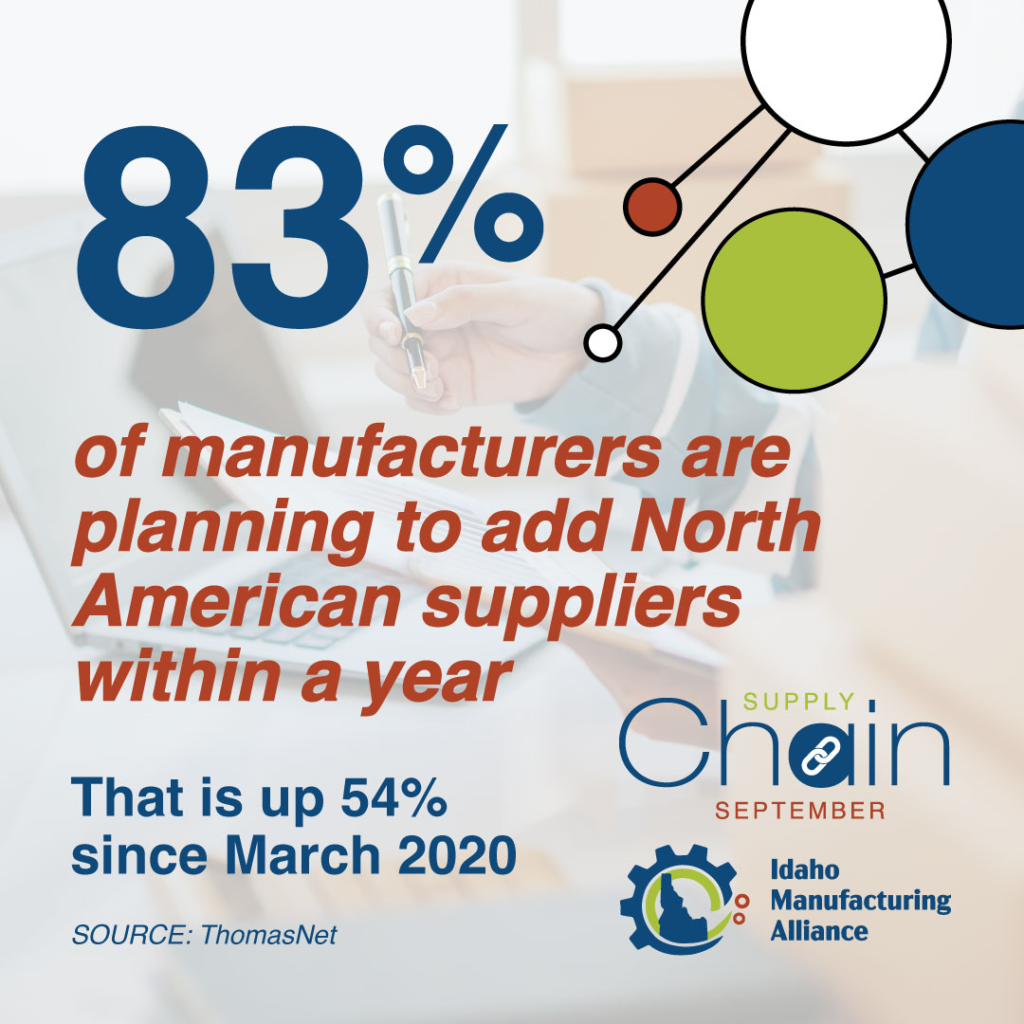 Together, let's forge a resilient supply chain ecosystem by driving innovation, efficiency, and collaboration among Idaho manufacturers. Join us in shaping a brighter future for the state's manufacturing industry. Go to https://connect.idmfg.org/company-profile-form and complete your company's profile TODAY.
The first 100 companies to complete their CONNECT Profile during Supply Chain September will bag some sweet Supply Chain September SWAG including an Amazon gift card, a cool CONNECT to-do list tear-off mousepad, and a guide to help STOP SUPPLY CHAIN SAG & LAG.