In just a few short years, this family-owned and -operated custom-machined part maker will celebrate fifty years of manufacturing in the Treasure Valley. A remarkable achievement for any company, Quality Machine Products has more than just staying power. They've grown from a single manual lathe in the garage of the home Rob Doyle grew up in, to riding the hi-tech explosion through the mid-eighties, to their newest state-of-the-art manufacturing facility completed in 2017.
In their first couple of decades, when companies started looking offshore for less expensive parts and noticeably altered the business landscape, Quality Machine learned the value of diversity in their customer base. Today they manufacture anything from low-quantity prototype runs to high-quantity productions runs of over 10,000 primarily for customers in industries that demand precision manufacturing such as medical, defense, energy, communications, electronics, and aerospace including a part for the space shuttle. "It's not about speed," said owner Rob Doyle, "for us, it is about precision."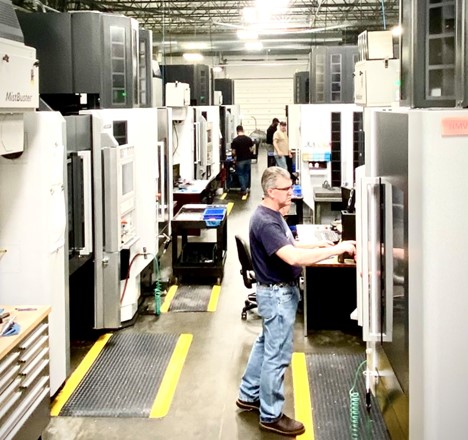 Quality Machine continually reinvests in the most advanced CNC milling and turning technology – both hardware and software. "We're a 5-axis machining leader," said Rob Doyle. Six 5-axis vertical machining centers allow more precision processing of up to five sides of a part in a single set-up. Six vertical and four horizontal machining centers, also with travels up to 20"x30" and tool carousels which hold up to 300 tools, round out their milling fleet. Pallet changers on the horizontal and 5-axis mills allow for more fixtures, reduced setups, and lights-out machining.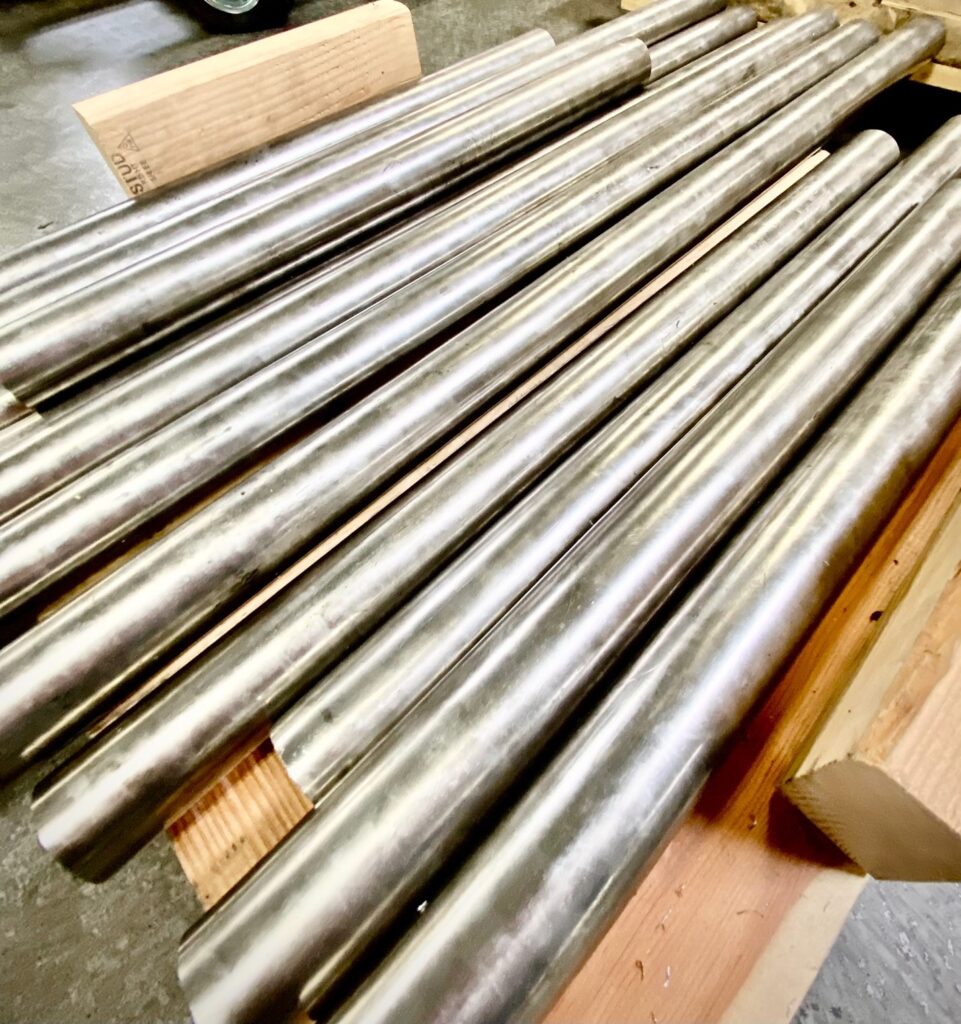 Their lathe department consists of eight turning centers, one mill/turn center and one Swiss Type CNC. All their turning centers have rotary milling capabilities as well as full 5-axis capabilities on the mill turn center, reducing the need for secondary machining. They also provide mechanical assembly services such as installation of hardware into individual parts or sub-assemblies with multiple parts. Engraving is provided for parts identification, logos, or serialization. With more than enough room in their new facility for their twenty-seven machining centers, their parts inspection team, and their assembly team, Quality Machine can pre-stage raw material for production and store finished parts for scheduled deliveries.
As their name suggests, quality is a guiding principle at Quality Machine. Taking pride in the way they work and the parts they make includes a 100% inspection on the first part, sample inspection during the production run, and final inspection. "Quality is the centerpiece of our manufacturing floor," says Jay George, Quality Machine's Continuous Improvement Manager. They have been 9001:2015 and AS9100:2016 certified since 2012.
To produce the highest caliber of parts machined to customer specifications, learning is a requirement at Quality Machine. The parts they make are often highly technical, and their team takes pride in their ability to learn through focused day-to-day problem solving. Like his dad, Rob Doyle is a patient teacher with professional relationships that show he cares about people.
Relying on word-of-mouth marketing and sales for customer acquisition since 2006, it should come as no surprise that many of Quality Machine's Guiding Principles mirror the top attributes necessary for building strong relationships – respect, trust, honesty, and communication. Their longevity and growth are the result of their long-term relationships – with vendors, with customers, and with employees.
They joined Idaho Manufacturing Alliance in 2017 to improve outputs and reduce costs through shared learning across industry segments. The efforts of the Alliance and its member community regarding Idaho legislation saved them thousands of dollars on their new facility and added more value to their membership than they ever expected. Quality Machine Products has been a loyal member ever since and look forward to resuming the face-to-face IMA networking lunches, learning events and tours.