If you're not familiar with the manufacturing industry, the products and solutions developed by House of Design might surprise you. Although the name alone tends to conjure up images akin to Restoration Hardware or the New York Fashion Institute, House of Design is at the forefront of a very different creative industry: robotics.
Based in Nampa, Idaho, House of Design is a robotics systems integrator focused on the use of industrial ABB robots to make manufacturing processes more efficient. Serving industries such as agriculture, aerospace, offsite construction, medical device, consumer electronics, packaging and more, House of Design develops a complete solution for their end user that incorporates process development, mechanical engineering, electrical engineering, programming, assembly, and support. Their custom functional systems are capable of a wide range of outputs from lacing shoes for Keen to building modular homes with fellow IMA member, Autovol.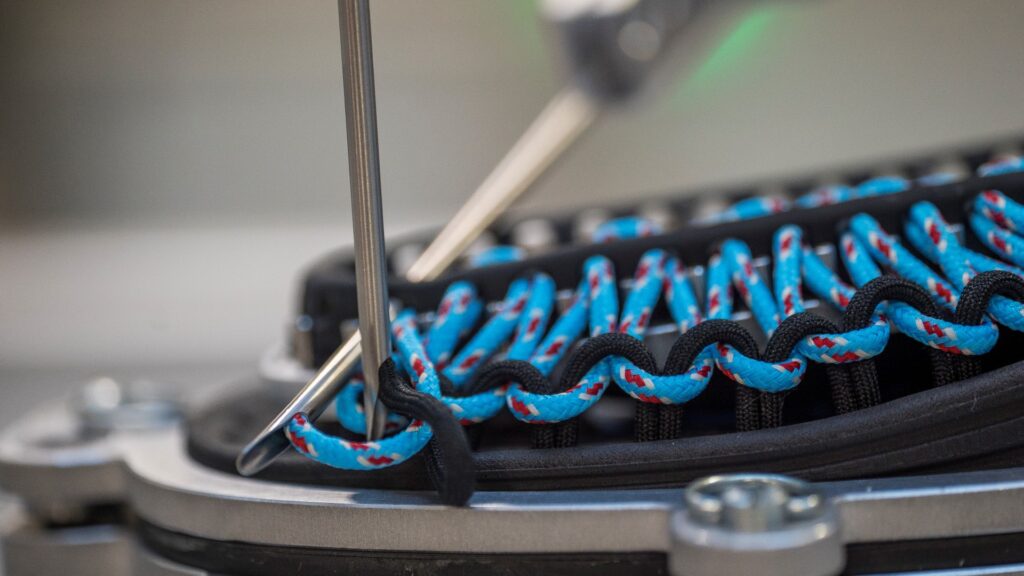 "Most manufacturing companies aren't sure how, where or why they should integrate robotics into their processes," said House of Design Principal and Co-Founder Ryan Okelberry. "We conduct an immersive site visit to find the pain points and help them decide if and where a robot can help, then we bring that solution to life."
With nearly a decade of business under their belts, Ryan, alongside his partner Shane Dittrich and their spouses, Monica and April respectively, have led a company that has grown to house more than 100 employees, winning awards such as the ABB Robotics Most Innovative Solution and the Idaho Innovative Company of the Year. On top of numerous awards, House of Design received an Idaho Global Entrepreneurial Mission (IGEM) grant of $162,000 in 2018, six years after the company came to fruition.
"House of Design has been bootstrapped from the get-go," Ryan said. "Without any initial outside investment, we had to meticulously research and understand our financial options along the way to keep the growth process expeditious."
For Ryan and Shane, local resources like the Small Business Development Tech Center (SBDC) allowed them to bounce ideas off like-minded individuals and take advantage of resources they may not have otherwise had access to during House of Design's infancy. During their time at the SBDC, they were introduced to the Idaho Manufacturing Alliance.
"Right out of the gate it was clear that IMA (then SWIMA) had a vision and access to resources that we knew would ultimately be a catalyst to the success of our company," Ryan said.
In addition to attending IMA seminars on human resources, IT solutions, and employee development, Ryan said he's also found value in the Association's lean manufacturing training that initially connected him to other Idaho manufacturers with similar needs, creating a platform for idea sharing.
Although the benefits of IMA have proved well worth the investment, Ryan attributes the core of House of Design's success to its employees whose backgrounds and expertise include project management, electrical, mechanical and software engineering, robotics systems engineering, machining and fabrication, assembly, and customer support.
"In our industry, it's rare to house so many disciplines under one roof, but a team this diverse is what makes us capable of solving the unique, intricate and difficult problems our customers have, and that's our competitive advantage," said Ryan.
With an ever-expanding team of employees, interns and contractors, and projects that continue to eclipse their current location, House of Design is in the process of building a new facility in Nampa that, when completed, will be close to 120,000 square feet.
"More space means more room to solve problems," Ryan said. "We're all about being creative here and as long as we get to solve a problem, we're having fun."
To learn more about House of Design's automated solutions, visit https://thehouseofdesign.com.