There's a lot to experience at the Idaho Manufacturing Alliance's annual Made Here Expo, but even alongside food samples, interactive CAT equipment simulators, and a mobile cheesemaking lab, job seekers eventually gravitate toward one universally cool piece of equipment: a dirt bike at the Rekluse booth.
"Made Here is a great chance to interact with young people and get them interested in manufacturing and how the work we do ties into something they see every day," said Andrew Wheeler, the engineering manager at Rekluse. "It's an opportunity for us to explain to them how a finely machined part goes from a concept in someone's brain to a tangible piece of equipment for a bike. They can see that if you have an idea, it can be built, and if it's a good idea, people will buy it. That really gets them excited about manufacturing."
Based in Boise, Rekluse is an engineering and manufacturing company that creates unique products aimed at enhancing the rider experience throughout the motorcycle and powersports industry. Founded in 2002, Rekluse is an industry leader in clutch performance technology with a keen eye for innovation.
Their flagship EXP auto clutch technology utilizes the principle of centrifugal force to automatically engage and disengage the clutch via an expanding disk within the clutch pack. Among other benefits, this EXP technology prevents stalling, reduces rider fatigue and increases the fun factor, all while maintaining conventional use of the clutch lever if desired. Rekluse Core and TorqDrive technologies further improve performance and durability for both manual and auto clutch applications. 
"Our ability to grow and sustain over our almost 20-year history is a direct result of our drive to create new product technology and innovate our manufacturing processes to remain made in the USA," said Rekluse President Sean Brown.
Upon the company's inception, Founder Al Youngwerth instilled that good enough is not good enough, and the Idaho team of roughly 70 employees consistently strives to leave the status quo in the dust.
"We're more than just auto clutches," said Andrew. "We're a technology and manufacturing company that focuses on continuous improvement and innovating new technologies to exceed our customer expectations. Whether making Rekluse components or other parts through contract-manufacturing, customer service is always our number one priority."
Although Rekluse products are a fundamental ingredient to the performance of top-tier race teams worldwide, there's another part of the powersports base that greatly benefits from this Idaho-made innovation: With the installation of an auto clutch or left-hand rear brake, customers who have been unable to ride due to disability, arthritis or other medical issues are able to get back on their bikes safely and hit the trails again after being sidelined.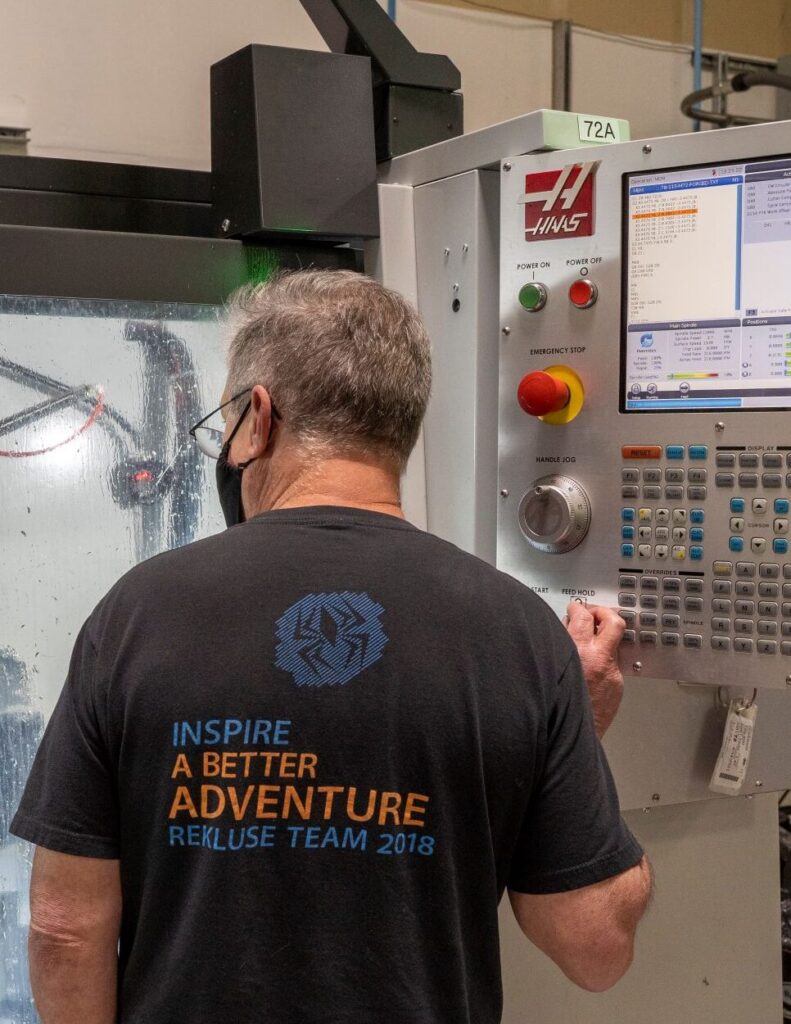 "Knowing that our products bring joy to someone's life is extremely rewarding," said Sean. 
Beyond the powersport community, Rekluse has found a knowledgeable, supportive community of industry professionals through the Idaho Manufacturing Alliance. In fact, it was charter member Lynn Hodges, founder of ProMoto Billet, who originally encouraged Al Youngwerth to learn to make auto clutch parts himself and bring them to market.
"Being part of the Idaho manufacturing community allows us to learn from others who are facing similar challenges in their industries, while also hopefully allowing us to help them learn from what we've done," said Sean.
To learn more about Rekluse and discover where your ride can take you, visit www.rekluse.com.